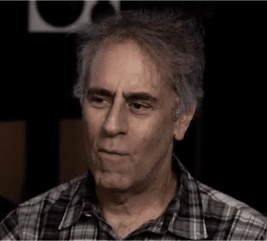 Fritz Lang is a music producer and recordist/mixing engineer. He has 40 years of experience in the music, television and film industry. Fritz has spent time on location, in the studio, and in post-production.
Fritz worked on the road as a tech and in studios for many records. He worked on tour recordings with the Stones, U2, Springsteen, and others; as well as the films Ishtar and Light of Day. Fritz subsequently toured Europe with Miles Davis, and then Michel Camilo, as a back line tech.
In 1987, Fritz transitioned to television audio, first as front of house and production mixer, and later as a ProTools and playback editor. He has covered the awards show circuits including the Grammys, Fashion Awards, MTV Video Musicawards, Latin Grammys, and on talk and game shows. Fritz continues working as a ProTools and television audio mixer.
Fritz candidly discusses the health challenges of life on the road vs in-studio; music vs television; and in the audio recording business in general.
https://www.youtube.com/watch?v=uo2FaCEd1Vk
www.imdb.com/name/nm0485752/bio?ref_=nm_ov_bio_sm
https://www.imdb.com/name/nm0485752/    https://youtu.be/shSAGnL45wU