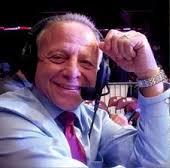 SiriusXM 'At the Fights'
Former NY State Boxing Commissioner
Former Editor-in-Chief 'Ring Magazine'
Randy 'The Commish' Gordon spent over 40 years in the world of professional boxing. No one else has ever seen the sport from so many angles and from such lofty seats. From his days as a wheelchair-bound, severely injured boy to his professional career as a fighter, writer, reporter, referee, Editor-in Chief of the internationally prestigious Ring magazine, NY State Boxing Commissioner, and now along side former Heavy Weight Boxing Championship Contender Jerry Cooney, he is co-host of SiriusXM's 'At the Fights'.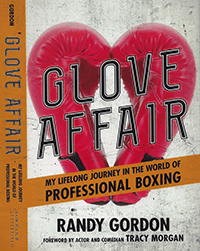 Randy sits down for a personal discussion of his new book entitled, "Glove Affair" describing his incredible journey through all aspects of boxing history due to his original boyhood love affair with boxing. He lays out a riveting story of an Honorable Life – Well Lived. Randy has great Stories about his personal friendships with several boxing legends such as Mohammad Ali, Joe Frazier, Mike Tyson, Gerry Cooney, Larry Holmes and others. He discusses his thoughts on boxing and some of the details within his book in a 2 Part interview series.